After being born 1987 in Berlin… zzzz, I just fell asleep while typing… I'm not sure how to write such a "about me" story but ok, I'll try!
I have to say there wasn't a reason I can think back to which inspired me to start riding motorcycles. For me, it was always fascinating to see others drive motorcycles. On the streets, on youtube or on television, someday I just wanted to experience the feeling of motorcycle riding! As soon as I had some money left (i was 25 by then..) I did my licence for cars and motorcycles.
Well, I failed the car driving exam, but luckily passed it on second try. The motorcycle one went better for me, I passed on first try even though I couldn't see much due to horrible weather conditions that day.
Quickly after I got an old Suzuki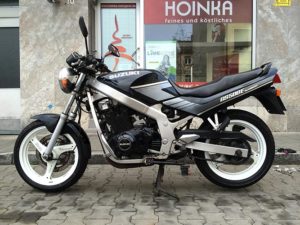 GS500E, the bike was up for Sale, 300 Euros plus 150 for transport and there she was, my first own motorcycle. I didn't own a car, so that bike was a piece of freedom and independence for me.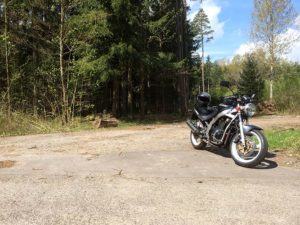 30.000 kilometers on the clock – not much for that old and tiny horse. Within a year I added 18.000 kilometers to the clock, I did almost everything by motorcycle. The ride to work, managing the weekly grocery shopping and even buying a shelf at IKEA.
Next stop in my bike life was my beloved R1100GS. I found it in almost mint condition, 21.000 kilometer, completely stock and it looked liked new. The Bike was built early '94, so it got the smaller front mudguard and the rare plastic tank.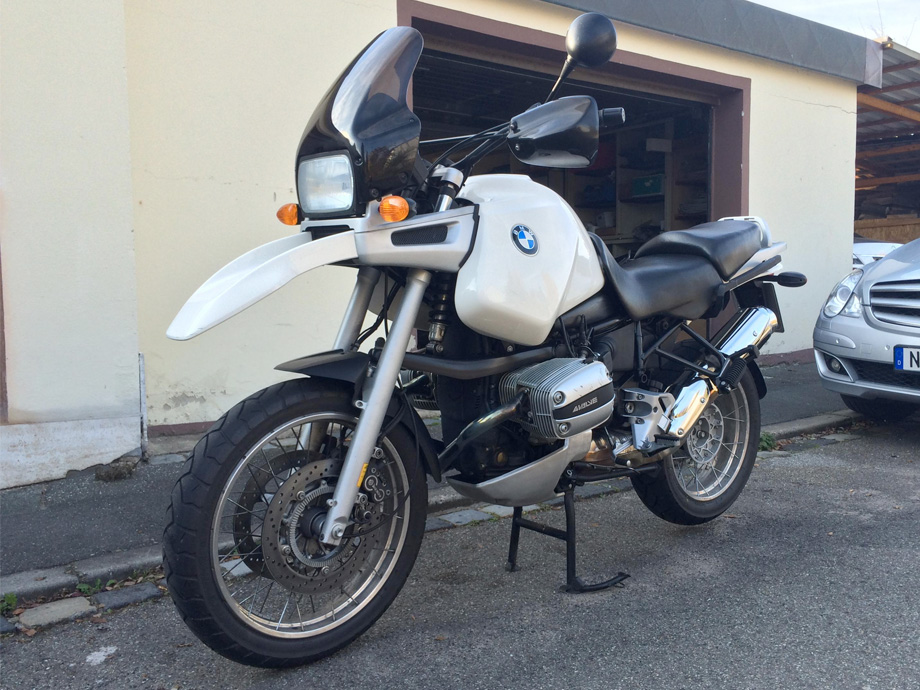 After adding a SR Racing exhaust system, it released it's power and from there on one thing was clear for me:
There is nothing more important than torque. Only one thing: Even more torque! I'm in love with the power of boxer engines.
After adding 35.000 kilometers in 1.5 years and multiple off-road trainings in Hechlingen (on rental bikes from there) I made a decision: I needed a bike that's still big, but also durable to travel the world if that became an option in the future, depending on my work situation.
HPN was always kind of a myth in the BMW World, these bikes are old, lets say youngtimers age. No electronics, no ABS or other electronic support that can easen your life on two wheels. Still, everyone is saying, once you've ridden one of these, you'll never switch back to any other bike. Ok, thats something I wanted to see for myself, so I made an appointment with HPN to talk things through and of course to try out one of these beasts. Well, we talked too much and there was no time for riding after all, what a bummer. They promised me about four to five (!) years of delivery time when ordering now, that was a slap in the face. I didn't expect that. Usually there not taking any new customers anymore and I get it. These men are in their mid 70s, and they have more than enough customers and open projects already. They do it, because they love it, not because they need it in any way.
So I went home and I started searching for other solutions. At the time, I already saw many of these old 2-ventile BMW built by SWT-Sports, and I heard only good things about him and his work. I started searching for a R100/7 to get a good base for that kind of project. The plan was to dismantle it, give the frame to Manuel (SWT-Sports) and getting a fully done strengthened and modified frame including front and rear suspension on two wheels (yeah I know, I just could have said rolling chassis) back and pretty much go from there.
While searching for that bike in June 2017, I came across a R100GS. Originally from 1990, rebuilt in 2012 with only about 5.000 kilometers since it was "reborn". Immediately I called the guy but I was already the 2nd one calling. He put the bike up online 15 minutes ago, argh, i was already too late. I put my name on the waiting list and hoped for the best. Next day he called, if still interested I can come visit. So it was, I saw the bike two days later at his place and fell in love with the bike on first seight. After riding the HPN for a few meters it was a done deal for me. So I bought the bike and there came a lot with it: A complete history which is unbelievable (I even have the 1000km service invoice from 1990), a set of spare tires, the Siebenrock rear leather luggage bag and an extra seat.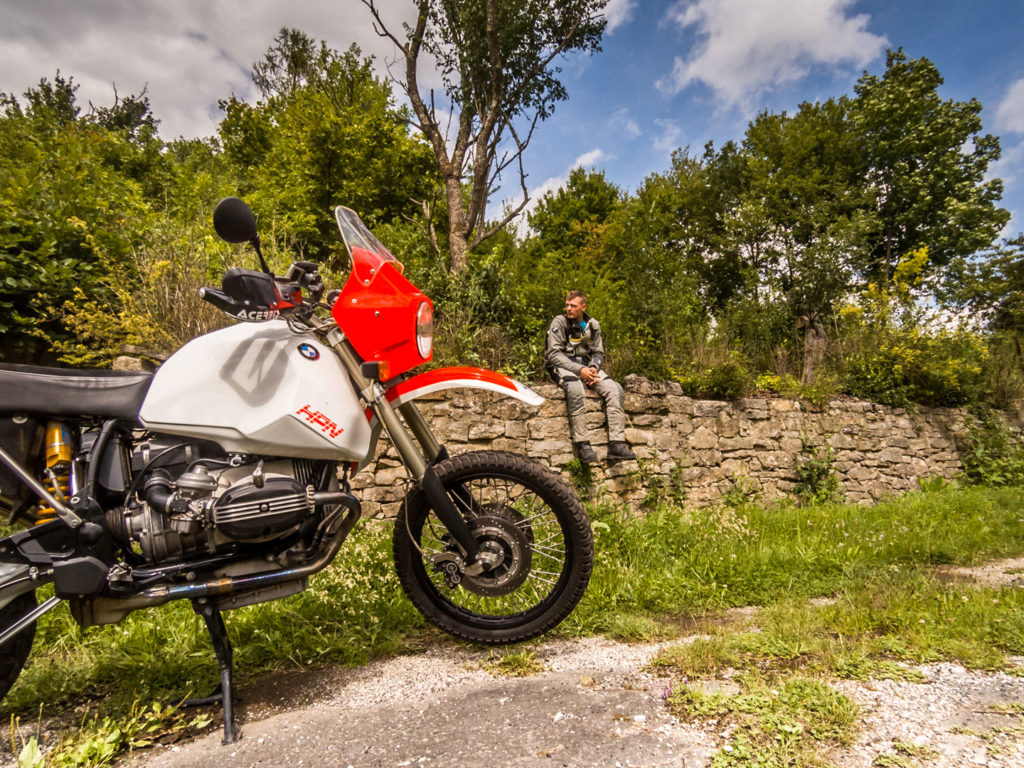 A few weeks ago I sold my R1100GS, i just wasn't riding the bike anymore, understandable, right?
So that's it for now, nothing changed until today. Check out the history of my HPN if interested!