Third day, I was feeling good. This is gonna be a great day, they promised us an awesome day with a various of terrains to ride in, yay!
Due to the weather conditions, these crossings were spontaniously cancelled, so we had to take a different route. It would have been great if the roadbook riders got the info at which waypoint they were after hitting the right track again, so I had to spent some time, to really figure out where I was and this failure in navigation led to my first additional 20km that day.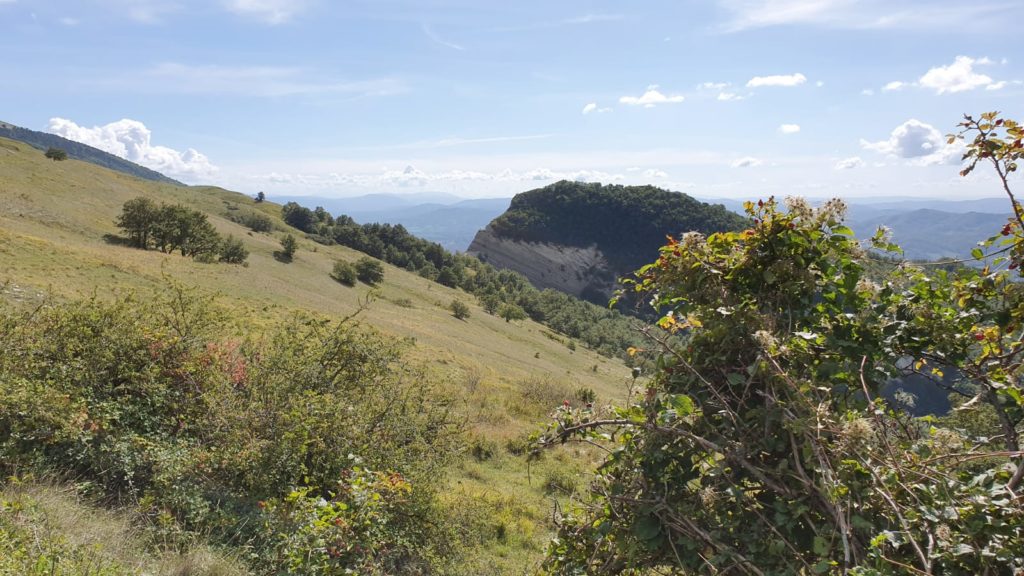 There was a scenic road to 'little venice' so I first skipped the hard track for it. After riding it, I was a bit disappointed, so I turned around, rode all the way back and entered the hard track anyway. I was not going to not ride it! This added another 40km to the clock.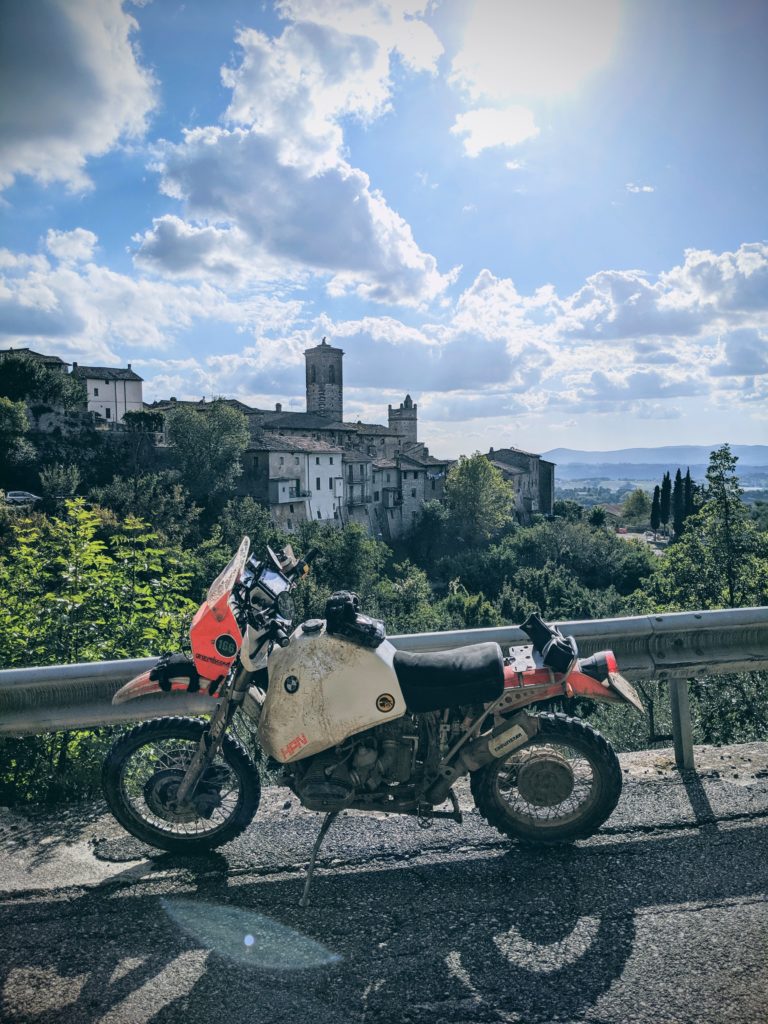 After entering the hard track the first big adventure bikes came down the hill, they were sent back. Too many failed apperently, one GS even destroyed his clutch. I ignored the warnings, found a team of two (father and son -> awesome!) and joined forces, if I needed any help.
On our way there, I hit a sharp rock and pinched the front tire, my first flat, I couldn't believe it! Tools out and with this extra set of hands the tube was changed within no time and we hit the dirt again.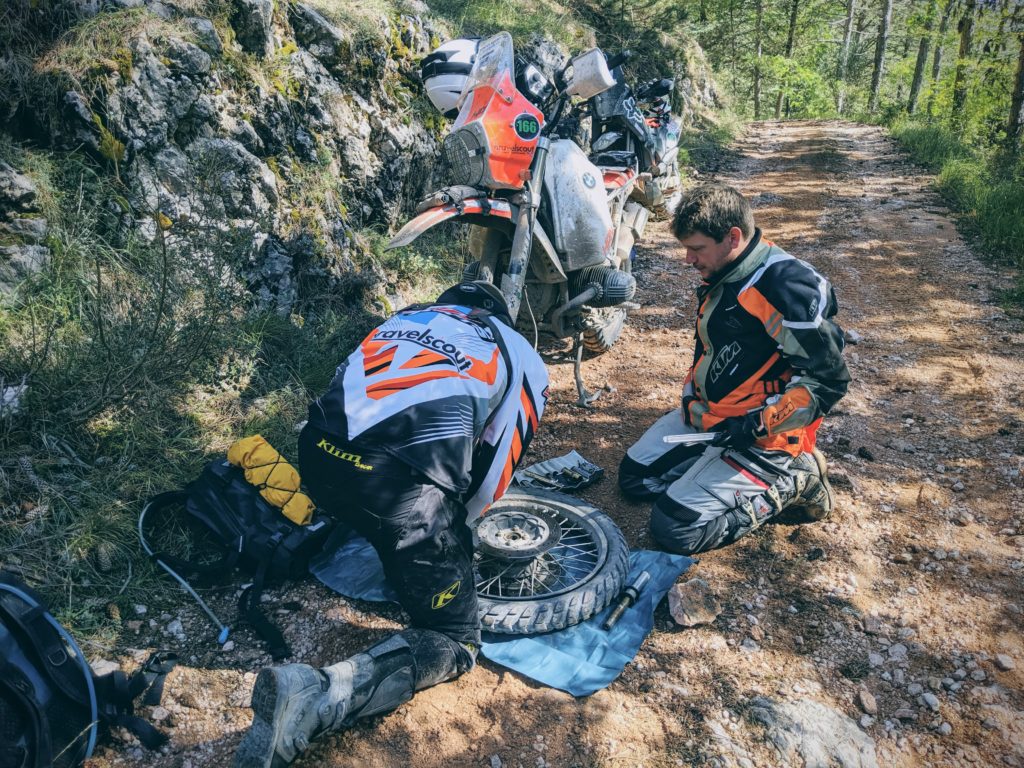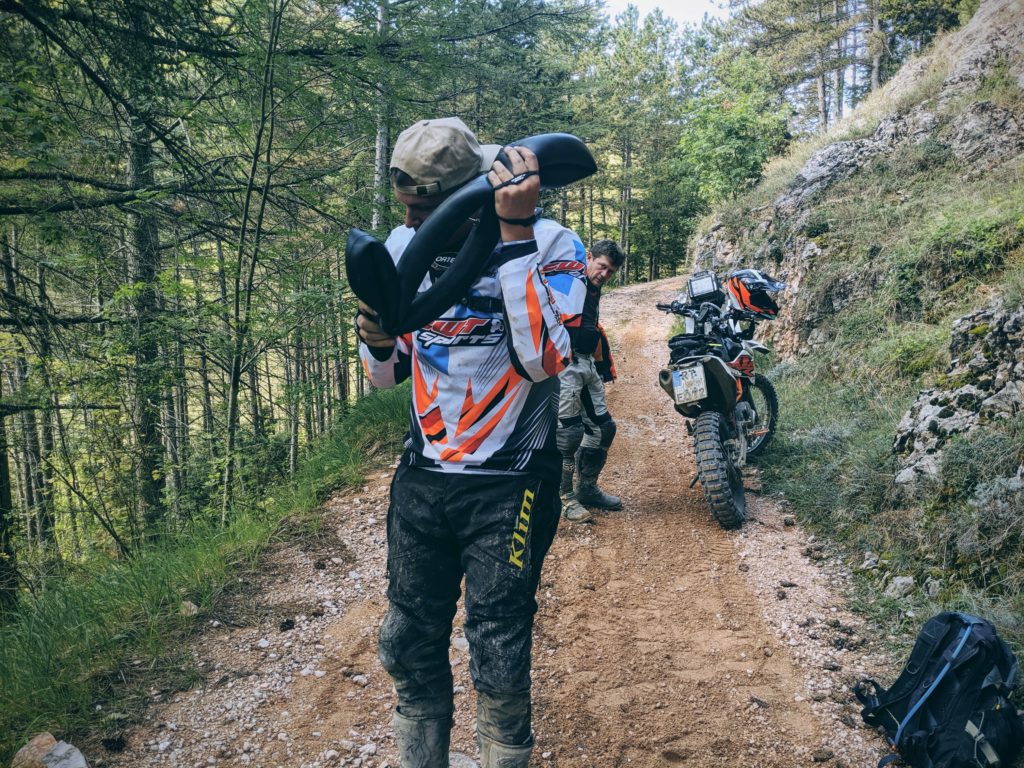 We entered the harder section of the stage, the hill climb. 30 riders waited in front of us, they only let us through one by one. Another ten were standing on the hill to assist or to take pictures. My turn, second gear in, I let the BMW do its thing, easy peasy. The only thing you needed to take care about was not to run over one of the guys who wanted to assist, they were always standing on the ideal line. 🙂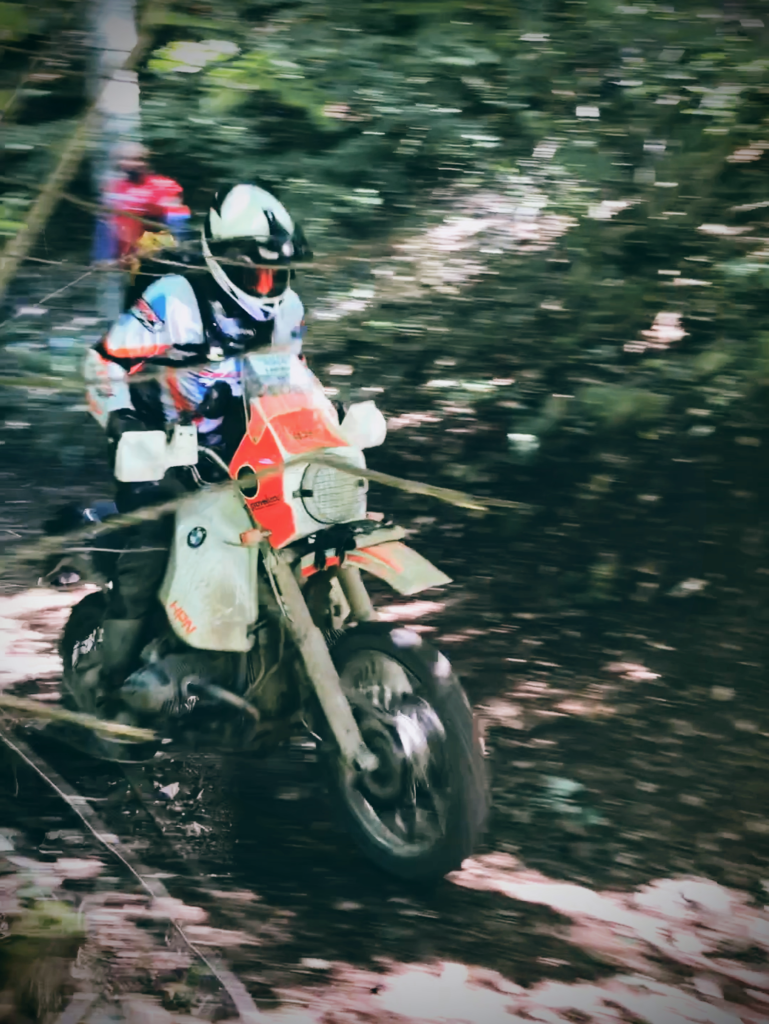 Overall it was a 270km stage, I managed it to ride 360km that day and almost arrived last in the camp. I was exhausted, time to recharge, one more day!
Stage 4 will be published soon!